Some ideas on what to do if you can drag yourselves away from the pool - this is a very historical area, with a number of wonderful old towns and villages, we enjoy just driving around without a specific goal to enjoy what we discover, our hamlet is not unusual in having a church that is over 700 years old, although it is not open to the public and so gets few visitors as a rule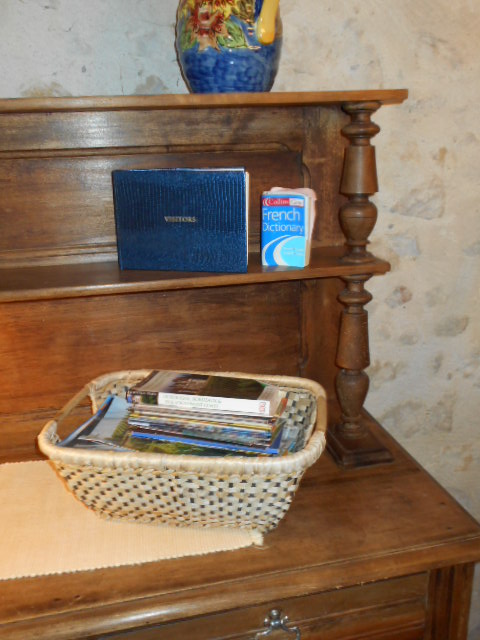 For a change of scene and to mix in with the locals, try visiting the loisir at
Brossac
(10 minutes away). This is a site set around a man made lake which, in addition to playing on or in the water, offers horse riding, walking and other outdoor activities. There is also a good restaurant on site and this has proved to be a very enjoyable day out for previous visitors.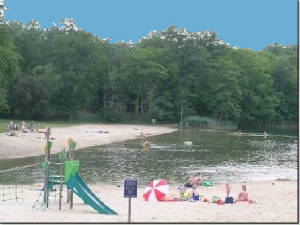 Click for more Brossac information
Just past Brossac near the village of Guizengeard is an exciting new addition to the area, a water park with Jet Skis, ATV's, water slides and other adventure activities - new attractions are being added each year. This facility has been enjoyed by many visitors, so make a visit yourself to see what all the fuss is about. It also has a reasonable cafe as well, but be careful of having too many beers before getting on that Jet Ski! Please check for opening hours (web site link is below), at some times it only opens in the afternoon.
http://www.restaurant-quad-jetski.fr/accueil.php

Cycling is popular in France and it possible to rent bikes and, although I have not used this company, they do seem to offer good facilities, including delivery of bikes (and safety equipment if needed) to the house, click on the image to go to their website, where there is also a page dealing with cycling specifically in the Charente and Charente Maritime.
Below is an article written by one of our guests in 2008, describing his cycling holiday n the area and including a little about his stay at Le Tournesol.
Another popular family venue is the old town of
Aubeterre
, which has a number of good shops and restaurants on the hill overlooking a river setting. There is a beach alongside the river and many people have mentioned that hiring Kayaks and paddling off downriver was great fun.
F
or a bit of history don't miss the spectacular underground church of Saint-Jean, this is a church that has been hewn out of the hillside and walking around it is awe inspiring.




Here is the Link to the Aubeterre web site

The famous wine town town of St Emilion is about 50 km from the house, this is a marvellous old town with great views of the Dordogne as well as being home to some of the finest wine houses in France. The tiny village (and possibly with even better wine) of Pomerol is close by. If touring in this region you will have the opportunity to sample wines through degustations, signposted along the route.
Cognac and Jarnac are good places for a half or whole day visit, explore the history of Cognac by taking a tour at one of the major houses like Hennessey or Martell. Great places to wander around and explore, don't worry about the smell - it is must from grape distillation built up over the centuries.
The capital of the Charente is Angouleme and this is another very old town, with a dramatic setting on a hilltop that commands the surrounding area. A good town for shopping and eating and home to the famous cartoon festival (which explains why many buildings have huge cartoon murals).
This is the Angouleme tourism site