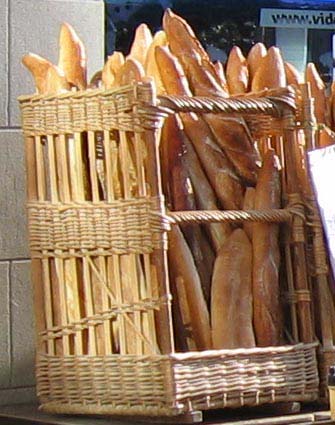 Bread is essential to French life, but you may need some other groceries too!
BOULANGERIE

There are two Boulangerie/Patisserie within 5 km. One is in Brossac, the other is in Condeon (head towards Barbezieux and it is in the village with the weird one way system) - this is our favourite.
LOCAL SHOPS IN BROSSAC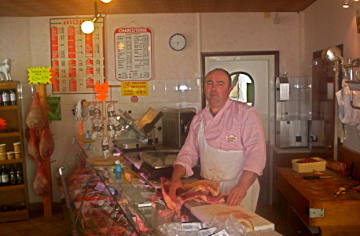 In addition to the Boulangerie there is also a small Spar and a pharmacy in Brossac for everyday items, which is open every day except Monday.
Brossac is also home to an old-fashioned butcher.


SUPERMARKETS
For bigger shops try Barbezieux or Chalais (both 15 km from Chillac) where there are good supermarkets with a wide range of goods (Chalais' supermarket even has an "international aisle" with many British goods).

If you need to go to a huge store, both Angouleme and Cognac have hypermarkets on their outskirts.
BARS
Most towns and villages have a bar, generally they are quiet places to drink, although there is a sports bar on the lower road into Barbezieux. The nearest bar to the house is in Brossac (5 minutes drive), there are several in both Challais and Barbezieux - drink drive laws are as strict in France as they are in the UK, make sure you have a designated driver.

If you have time the nicest place to shop is definitely in the local markets