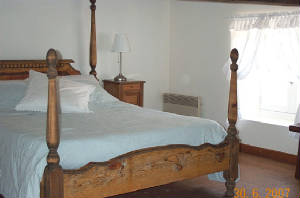 There are two upstairs areas at either end of the house, both have three bedrooms and two bathrooms.

There is also an additional ground floor bedroom with two double beds and a large downstairs bathroom three or four steps away.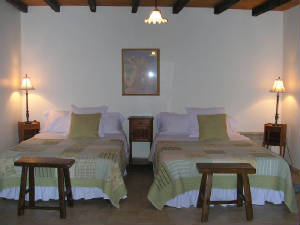 Upstairs in the lower part of the house, the family room has a double bed and two small singles, this room also has an en suite shower and toilet.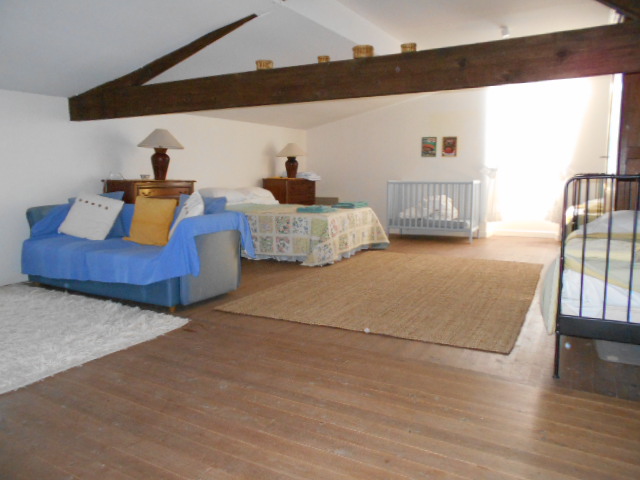 In the lower part of the house in addition to the family room upstairs there is also a double and a room with two singles.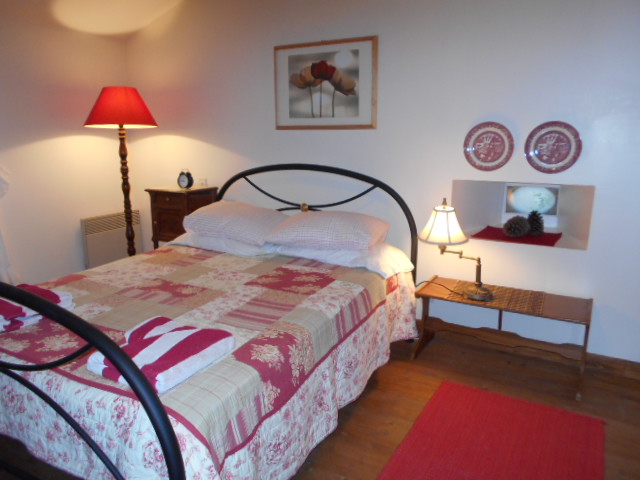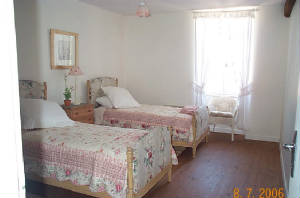 In the upper part of the house is the bedroom with the four poster, a double room and a third bedroom with two single beds.