The main lounge is large (over 50 square metres), with seating for your whole group. It has some lovely original features with a big fireplace reaching up towards the exposed ceiling beams that create a cathedral ceiling some 30 feet above.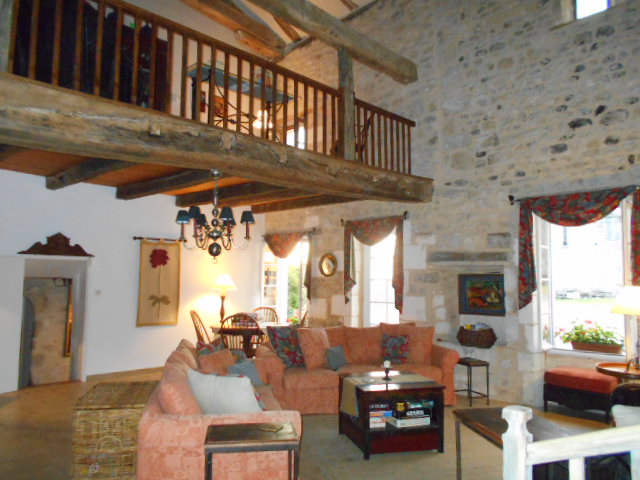 There are exposed stone walls on the side that faces the night lit church and chateau - a lovely place to retire to in the evening if you feel like a change of scene. We also have a minstrels gallery, which is designed as a quiet retreat area for reading or just relaxing, away from the crowd.
The Wireless Internet is installed in the dining room and covers the lounge, upper kitchen and upper wing bedrooms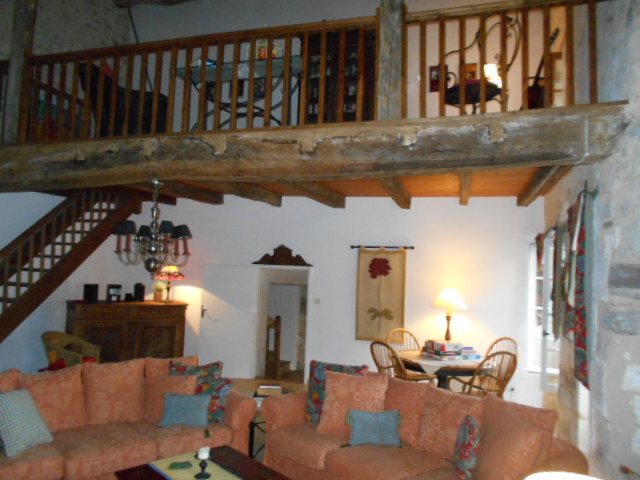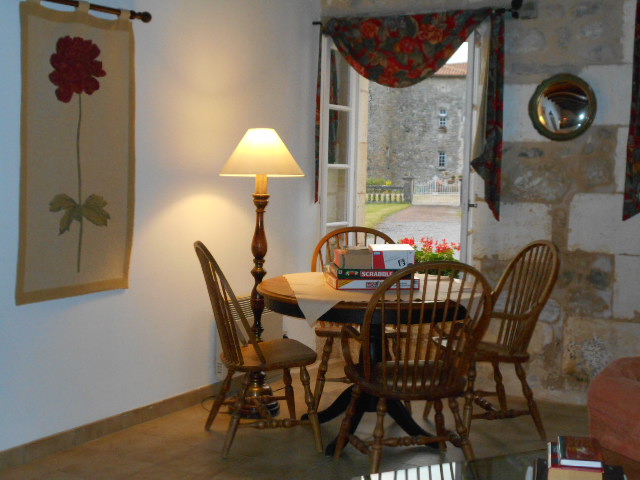 There are steps up to the dining room from the main lounge.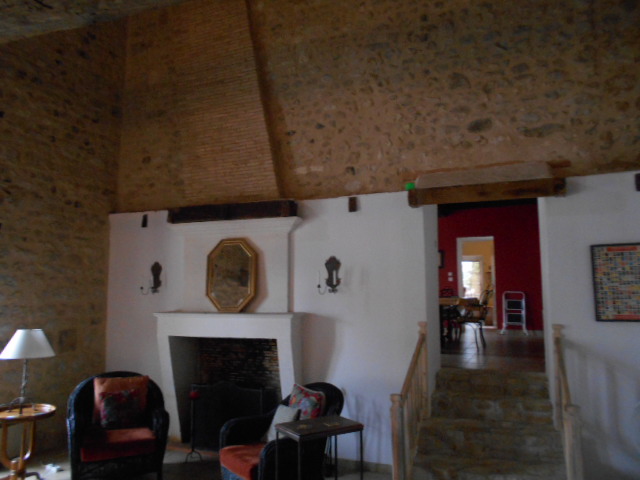 The library is in the minstrels gallery and is filled with books, if you don't finish one take it with with you, but leave behind one that you have read.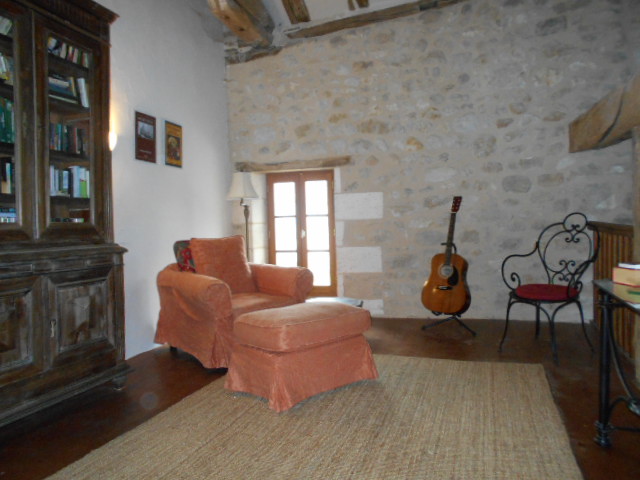 The dining Room has a table that seats 14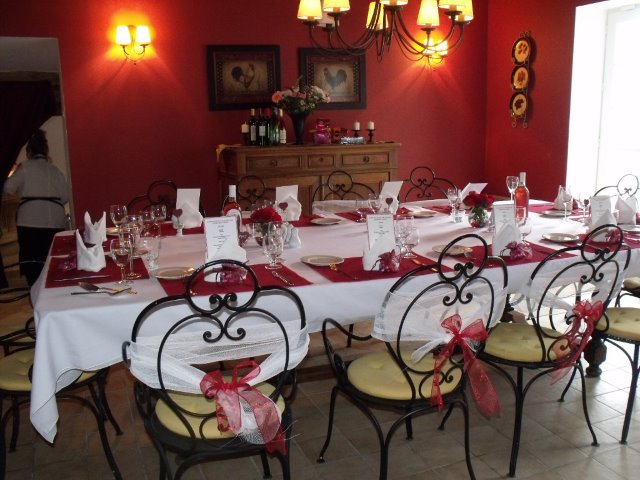 The TV room has a flat screen TV.