We are located within a very historic area of France and there are many beautiful and interesting places within easy reach for a day out, the places below are all between one and two hours drive from the house.

You may like to consider a day out and visit the beaches on the Atlantic coast, where La Rochelle is a very nice French port town and just over an hour away by car.

This is the La Rochelle website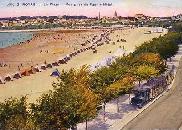 The seaside town of Royan, has an old centre and a more modern shopping area, you can also hire cruisers in Royan - I think you will need to have a certificate of competency to take one out, check before you leave to confirm the rental requirements.

Here is the link to Royan's tourist information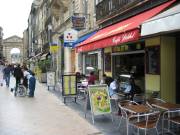 Bordeaux is about 50 miles away it is a large city with an interesting and lively centre, some parts of this old sea port town can be a bit scary, but the tourist areas are enjoyable with good shops and interesting places to tour, or just sit in the cafes and people watch.

Three of it's churches have recently been added to the list of World Heritage Sites by UNESCO as part of the "French Pilgrim Routes".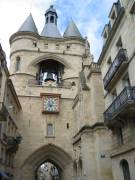 Bordeaux has an excellent English language website
The Lascaux Cave paintings, one of the major sites of European civilization, are about an hour and a half from the house.

These incredible caves were discovered some 70 years ago and house some of the most extraordinary paleolithic cave paintings in the world.
The Lascaux Cave website is very informative, click here to see it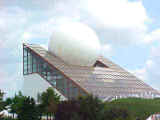 Poitiers is home to Futuroscope, a technological theme park, which is great fun for young and old alike. It is about 90 minutes - 2 hours drive from the house, but along good road using the A10.

This is the English version of the Futuroscope website